The Fernie Academy Hockey Program
Introducing TFA FURY U17 High Performance Boys Hockey for the 2018/2019 season!
For more information contact Head Coach Mike Carlsen at mcarlsen@thefernieacademy.ca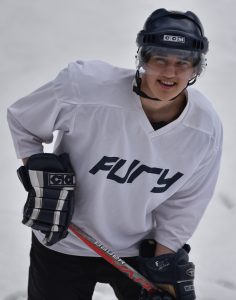 The Fernie Academy is reaching out to all players aged 6-18 who are interested in TFA Fury  Hockey Skills Academy.
The sessions will be held Mondays 11:30am-1:30pm & Fridays 8:30am-10:30am. The program will consist of 44 – 1 hour ice sessions which is equivalent to a full minor hockey season practice schedule or 4 hockey schools.
The Program Instructor will be:  Certified with BC Hockey Have Development 1 NCCP Accredited Experienced in competitive hockey
The programs main focus will be:
Player technical skills: Shooting, passing, puck handling, skating and checking
Player individual tactics: Offensive and defensive.
All players interested in this program must first fill out an application form.
Families with two or more players will receive a 20% discount on all second and subsequent players